Book this PlayerBack to Search
Eos Counsell (formerly Chater)
Violin
Founder member of Bond string quartet 1998- present.
Notable work with Bond:
Live work (mostly electric violin)
Headline concerts at the Royal Albert Hall, Sydney Opera House, Workers Stadium, China, Orchard Hall, Tokyo, and tours of UK, Europe, Asia, Australia, South America and America.
Featured performance with Luciano Pavarotti at Pavarotti and Friends 2001
Featured Performances with Nigel Kennedy, South bank awards show (Sky Arts) and Groucho Gang Show 2010 and 2011
Inaugural MTV Asia awards, & MTV USA awards with Jamie Foxx
Featured Performance at the Closing ceremony of the Olympics 2012
Recordings with Bond (mostly acoustic violin)
Four studio albums to date: Born, Shine, Classified, Play. (Signed to Universal/ Sony/ City Rd depending on country)
Various charity recordings, for: Children in Need, Barnardo's, Classical Relief for Haiti and more.
I am The Walrus for Olympics Closing ceremony album
Here Comes the Sun plus additional Indian style violin for Closing Ceremony album
Session work (acoustic)
Film/ TV
(via Isobel Griffiths/ Cool Music/ Andy Brown or individual composers)
Harry Potter, Stardust, Pirates, Hotel Transylvania, The Hobbit, Prometheus Trailer, Sherlock Series 2 (score and solo violin* as Sherlock's violin) solo violin on Doctor Who, solo violin Wizards Vs Aliens*, The League of Gentlemen, Psychoville, Solo violin for Hustle. Last Tango In Halifax* Kenneth*
*Recorded in home studio
Pop recordings and/or live performance (acoustic or electric)
Nitin Sawhney, Paloma Faith, Aluminum for White Stripes, The Divine Comedy, Julian Cope, Cocteau Twins, Dot Alison, The Blockheads, Stereophonics, Tinie Tempah, Sir Paul McCartney
Miscellaneous
Violin coach for Benedict Cumberbatch as Sherlock (Sherlock series 2)
Violin coach for Tom Hiddleston on a film by Jim Jarmusch
Musician coordination and assistant production for Hunky Dory film.
Appearances in Johnny English, and XXX2 films (as Bond)
Appearance on Never Mind the Buzzcocks
Links
www.bondquartet.com

http://www.imdb.com/name/nm1354636/
The information contained in this CV is provided by the client of MAS.
MAS takes no responsibility for its accuracy.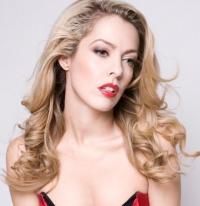 Instruments
Violin, Alto voice, Electric Violin, Mezzo-soprano voice, Voice