MUSIC AND THEATRE HELPLINES:

Theatre Helpline:


Theatre Helpline (0800 915 4617/ advice@theatrehelpline.org) is a free and confidential support line available 24/7 for anyone working in theatre and performing arts in the UK.

Theatre Helpline provides advice and support to help deal with challenges including: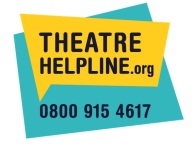 - Bullying or harassment
- Health issues (including mental health)
- Injury and mobility problems
- Issues with employment or unemployment
- Career issues including professional development and training
- Retirement and care in later life
- Debt and financial issues

For more information,please visit:
www.theatrehelpline.org



Music Minds Matter:

Help Musicians runs a support line called Music Minds Matter (MMM) available any time of day or night for a listening ear. Trained advisors can offer: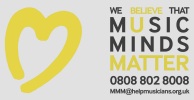 - Emotional support

- Information
- Guidance
- Signposting to additional services.

You may also be able to access additional support, such as counseling and advice on benefits, debt and legal issues. Please contact - 0808 802 8008 or email MMM@helpmusicians.org.uk

For more information, please visit:
www.musicmindsmatter.org.uk

Music Industry Therapy Collective:

The Music Industry Therapist Collective believes that those working in the industry need access to high quality psychotherapy from registered and experienced psychotherapists who also have an in-depth inside understanding of how the industry works.

The music industry is an unpredictable and highly competitive environment, with many stressful elements to negotiate including: touring; career uncertainty and transitions; burnout; depression; boundary management; the pressure to gain and maintain success; self-doubt; performance/social/financial anxiety; weathering negative critique; addiction; the pressure on outside relationships; unsociable working hours; sexual assault, trauma and rape; conflict management and  difficulties within industry relationships; loneliness and isolation, to name a few. Each therapist in MITC has their own unique music industry experience and psychotherapy specialisms to help provide the best care possible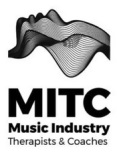 For more information, please visit:
www.musicindustrytherapists.com/what-we-do/
Please also visit the following link for a free downloadable guide to anxiety relief and self isolation:
www.musicindustrytherapists.com/anxietyrelief_selfisolation/

British Association for Performing Arts Medicine:

The British Association for Performing Arts Medicine (BAPAM) is a healthcare charity giving medical advice to people working and studying in the performing arts. BAPAM help you overcome (and preferably avoid) work-related health problems, and we are dedicated to sharing knowledge about healthy practice.

For more information, please visit:
www.bapam.org.uk

The British Association for Performing Arts Medicine's
Healthy Performance Workshops have now moved online as webinars and are now FREE for all performers. Take a look at their Eventbrite page to see what's coming up in the next few months, and book your spot now:
LINK