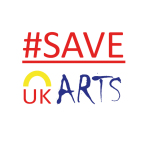 #SaveUKArts - Join Our Campaign
Thursday 2nd July 2020
The UK Live Arts are in Crisis. Please join us in supporting the industry in their fight for urgent Government support
UK Live Arts are in crisis. Without urgent Government support we are we close to losing an industry that contributes not only the 2nd largest GNP in the UK and employs over 900,000 people, but also an industry that brings joy to all of our lives. Whether it be through music, theatre, TV or film, we all enjoy the arts in some way.
The government announced late last night a £1.57bn support package for the arts sector.
This is fantastic news and a huge step in the right direction but we are yet to see how this will be shared out across the sector, and we also still need to see a clear plan for the reopening of theatres, concert halls and other live music venues. It is vitally important that some of this money gets to the freelancers who are an integral part of the arts world.
So we need your help. Whether you are an Arts professionals or Arts lover, please write to us to show support.
We would like to gather as many letters and statements as possible that we can present to Government officials and local MP's to keep the pressure on the Government to take urgent action in making sure that this money reaches those who need it most.
If you are an Arts professional please let us know how the lockdown has affected your career and your fears for the future.
If you are an Arts lover please let us know what the Arts mean to you and your feelings about a future without live arts.
Please send your submissions to
mas@maslink.co.uk
before Wednesday 8th July and we will keep you updated on the responses we receive.
It is crucial that we take action now to protect this amazing industry.
Follow our campaign on
Facebook
and
Twitter
and please share. Every voice matters!