Ensembles Directory
The Freyja Piano Trio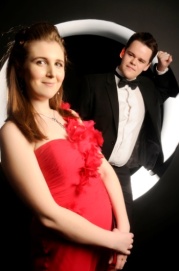 The Freyja Piano Trio
Formed in 2009, the Freyja Piano Trio is a dynamic, elegant new chamber ensemble offering diverse performances of the highest quality for the concert hall and function platform.
Each musician is of the highest caliber, possessing an outstanding international portfolio ranging from the recital hall to concertos, orchestral appearances, weddings and recording sessions.
An outstanding talent, the Freyja Piano Trio would make an exciting addition to any function or concert series.
The Freyja Piano Trio is happy to work with individuals, groups and businesses to craft perfect personalised events.  Their list includes, but is not limited to
Shows & TV

A Menken/Tim Rice                  A Whole New World from Disney's Aladdin
Nino Rota/Larry Kusik              Speak Softly Love from the Godfather
Cole Porter                              Anything Goes
                                               Every Time we say Goodbye
                                               Lets Do It
Noel Gay                                 Leaning on a Lamppost
L Bernstein                              Maria from West Side Story
Rodgers & Hammerstein          Oklahoma!
My Funny Valentine
Gilbert & Sullivan                     Entr'acte from HMS Pinafore
C Davis                                   Theme from Pride & Prejudice
A Lloyd-Webber                       The Music of the Night from Phantom of the Opera
                                               Memory from Cats
                                               Don't Cry for me, Argentina from Evita
C Gunning                               Theme from Poirot
Rodgers & Hart                        Bewitched
Jazz Standards & Popular Arrangements

A Johnson                                Pennies from Heaven
M Sherwin                                A Nightingale Sang in Berkley Square
S Joplin                                    The Entertainer
                                                Maple Leaf Rag
W Donaldson                            Makin' Whoopee
Simon & Garfunkel                     Bridge over Troubled Water
G Gershwin                               Bess, You is My Woman Now
                                                Someone to Watch Over Me
                                                Love Walked In
                                                Can't Help Lovin' Dat Man
                                                I Got Rhythm
                                               They Can't Take That Away From Me
B Strayhorn                              Take the 'A' Train
The Beatles                              Here, There & Everywhere
K Jobim                                   The Girl from Ipenema                      


Traditional & Folk Song Arrangements

Traditional                                Barbara Allen
                                               Skye Boat Song
                                               Londonderry Air
Murdoch Mackenzie                  Fantasy on Scottish Themes

Classical & Operatic Arrangements

JS Bach                                   Jesu Joy of Man's Desiring
Air on the G String
T Albinoni                                 Adagio in G minor
J Pachelbel                              Canon in D
L Delibes                                 Flower Duet from from Lakme
C Saint-Saens                         The Swan
WA Mozart                              La Ci Darem La Mano

GF Handel                               The Arrival of The Queen of Sheba
R Schumann                            Traumerei
E Elgar                                    Salut D'Amour, Op 12 (1889)
E Grieg                                    Norwegian Dance No 2
G Faure                                   Berceuse from the Dolly Suite
F Schubert                               Ballet Music from Rosamunde
J Offenbach                              Barcarolle from Tales of Hoffman
B Godard                                 Berceuse from Jocelyn
J Brahms                                  Hungarian Dance No 5
A Woodford-Finden                   Kashmiri Dance
C Saint-Saens                          Danse Macabre
E Nevin                                   The Rosary
R Planquette                            With Joy My Heart
S Rachmaninoff                        Vocalise
PI Tchaikovsky                        Selections from the Nutcracker Suite
G Bizet                                   Overture from Carmen
B Smetana                              Dance of the Comedians from the Bartered Bride
R di Capua                              O Sole Mio
G Puccini                                Mio Babbino Caro
A Dvorak                                 Humoresque, Op 101 No 7
J Strauss II                              Blue Danube Waltz

Classical Recital Repertoire

F Mendelssohn                          Piano Trio No 1 in D minor, Op 49
F Schubert                                Piano Trio No 1 in Bb, D898
Lv Beethoven                             Piano Trio No 2 in G, Op 1 No 2
                                                Piano Trio No 3 in C minor, Op 1 No 3
                                                Piano Trio No 4 in Bb, Op 11 'Gassenhauer'
WA Mozart                               Piano Trio in G, K 496
J Haydn                                    Piano Trio in A, Hob XV: 18
                                                Piano Trio in Eb, Hob XV: 10
                                                Piano Trio in C, Hob XV: 21A
A Piazzolla                               Verano Porteno


Please don't hesitate to contact us via MAS, whatever your enquiry and we will be happy to speak with you and begin planning your event.

The information contained in these CVs is provided by the clients of MAS.
MAS takes no responsibility for their accuracy.