Ensembles Directory
Ondine Ensemble
Ondine Ensemble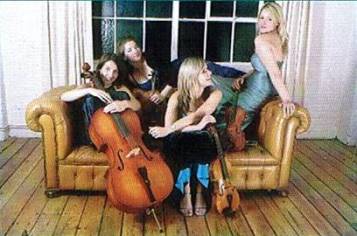 MP3s
The Ondine Ensemble — a group of some of the most talented professional musicians to have graduated from London's premiere conservatoires in recent years.
Founder members, Kate Robinson, Harriet Mackenzie, Emma Owens and Jessica Cox met while studying at the Royal Academy and the Royal College of Music. Since then they have worked individually and as a group with many of the country's top orchestras, including The English Chamber Orchestra, The BBC Symphony Orchestra, The City of London Sinfonia and The Royal Scottish National Orchestra.
In the world of chamber music they have performed at prestigious London venues such as The Wigmore Hall, The Queen Elizabeth Hall, The Purcell Room, St. John's Smith Square and St. Martin's in the Fields.
Their performing repertoire is as varied as it is impressive. They've not just played with orchestras and chamber groups but have also appeared with some of the top pop acts of our time. Between them, they've performed with The Beach Boys, Sir Paul McCartney, Dame Shirley Bassey, Sir Elton John, Tony Bennett, Bryan Adams, Rod Stewart, Ronan Keating and most notably at Buckingham Palace for the Queen's Golden Jubilee celebrations in 2002.
Renaissance, Baroque, Contemporary, Pop....
Bach, Tchaikovsky, Cole Porter....
The Ondine Ensemble's combined experiences of such a wide range of playing styles and their contacts with other musicians mean they can work with you to find exactly the right music to enhance any occasion.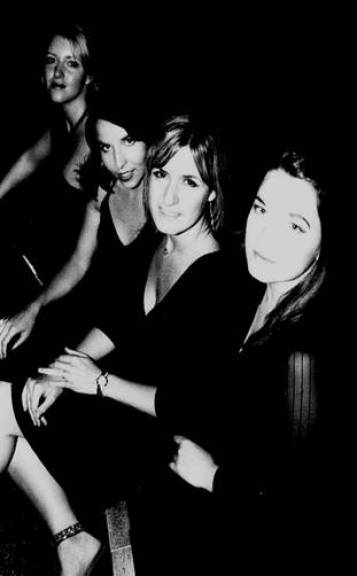 WHY CHOOSE
ONDINE ENSEMBLE?
·        The Ondine Ensemble has a wide and diverse repertoire and so is able to create a programme to meet your specific needs.
·        We work with our clients from start to finish to ensure everything about our performance is tailored to your event. Particular styles of music; clothes to match the music or dresses that complement a wedding colour scheme; playing as background music or as a concert-style performance. All this and more can be worked out in consultations with our clients.*
·        If you require a specific piece of music the ensemble is usually able to accommodate these requests.*
·        We offer peace of mind. After initial consultations we hope you will feel confident the music for your event is in safe hands. Come rain or shine, top-class musicians will be on hand to entertain your guests. At least that's one less thing on the list to worry about!
* If the Ondine Ensemble is book at short notice then we may not always be able to comply with special requests.
However, even at short notice, we will always do our best to accommodate your requirements.
ONDINE ENSEMBLE
PROGRAMME SUGGESTIONS
Bridal Chorus - Wagner*
Wedding March - Mendelssohn*
Canon - Pachelbel*
Arrival of the Queen of Sheba - Handel
La Rejouissance - Handel*
Air on a G String - Bach
Double Violin Concerto - Bach*
Brandenberg Concerto no. 3 - Bach
The Four Seasons - Vivaldi
3 Divertimenti - Mozart*
Eine Kleine Nachtmusik - Mozart
Intermezzo from "Cavalleria Rusticana" - Mascagni
Flower Duet - Delibes
Pavane - Faure*
Chanson de Malin - Elgar
Nessun Donna - Puccini
Blue Danube Strauss
Greensleeves - Traditional
Czardas - Monti*
Country Club - Joplin*
Por Una Cabeza - Gardel*
Jalousie - Cade
Someone To Watch Over Me - Gershwin
Summertime - Gershwin
Makin' Whoopee - Donaldson
Let's Do It - Porter
It Don't Mean A Thing - Ellington
Jeeves and Wooster Dudley*
Three Little Maids - Sullivan
1 Dreamed a Dream - Lloyd-Webber
New York, New York - Kander
Over The Rainbow - Arlen
Speak Softly Love from -The Godfather" - Rota
My Heart Will Go On - Horner
Penny Lane - Lennon/McCartney*
She - Amavour*
* These tracks can be heard on the Ondine Ensemble CD
CONTACT VIA MAS
E-mail: ondineensemble@yahoo.co.uk
The information contained in these CVs is provided by the clients of MAS.
MAS takes no responsibility for their accuracy.