Ensembles Directory
Music of the Spheres Ensemble
Music of the Spheres Ensemble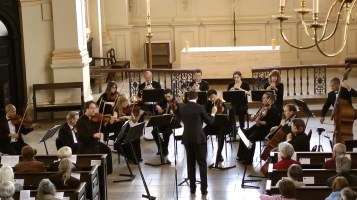 String Quartet  - Mixed Ensemble - Chamber Orchestra  
'Mozart's Dissonance Quartet was exquisite'
                                           Ken Carter, The Archer

'a penetrating account of Beethoven's Violin Concerto with Orpheus Leander a commanding soloist of great breadth and sensitivity.'
                   Robert Matthew-Walker, Musical Opinion
A dynamic flexible
Chamber Ensemble
Recent concert tours include Vienna, Graz, China 
Appearances at
St Martin in the Fields
Available for Concerts, Workshops or to add something extra special to your Party, Event, Product Launch or Conference.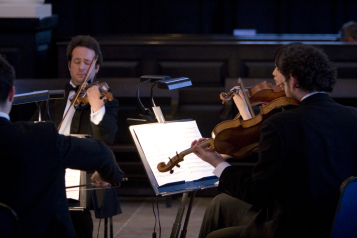 'Orpheus and his players have on various occasions taken part in London Ripieno Society concerts both accompanying the London Ripieno Singers and playing orchestral works. I have always found them to be responsive and equal to the task.  Orpheus's sunny temperament and professionalism make him a pleasure to work with.'
Geoffrey Hanson Conductor, London Ripieno Society, 
Artistic Director, East Finchley Arts Festival


www.musicofthespheresensemble.com 
The information contained in these CVs is provided by the clients of MAS.
MAS takes no responsibility for their accuracy.