Ensembles Directory
Lonarc Oboe Trio
Lonarc Oboe Trio
www.youtube.com/lonarcoboetrio
Oboes Joseph Sanders + Owen Dennis, Cor Anglais Judy Proctor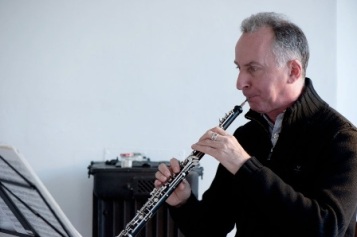 The
Lonarc Oboe Trio
was formed in 1991.
Joseph Sanders, Owen Dennis and Judy Proctor are
all graduates of the Royal Academy of Music.
Experienced orchestral musicians, they have between
them, played in every Symphonic, Chamber, Opera
and Ballet Orchestra in the UK.
More recently, Joseph (who is also a professor at the
GSMD), has been playing regularly as Guest Principal
Oboe with the London Symphony Orchestra,
Philharmonia and Royal Philharmonic Orchestra;
Owen has recently being playing with London
Philharmonic Orchestra, Philharmonia, City of London
Sinfonia and Mozart Players; and after a break from
professional playing, Judy has recently been playing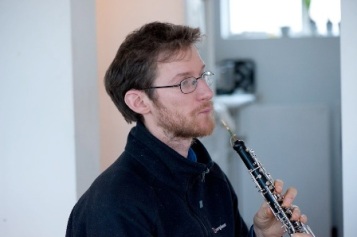 Cor Anglais with Scottish Ballet, Scottish Chamber Orchestra and Orquestra do Norte in Portugal.
James Horan, an original founding member was appointed Principal Cor Anglais with BBC Scottish Symphony Orchestra in 1998.  
We are planning to publish James' amazing repertoire of Oboe Trio arrangements and compositions through Spartan Publishing so that other Trios can enjoy them.
Owen Dennis joined the Trio in 2007 when they reformed after being offered a residency with the Grosvenor Estate Summer Festival for outdoor classical chamber concerts at Brown Hart Gardens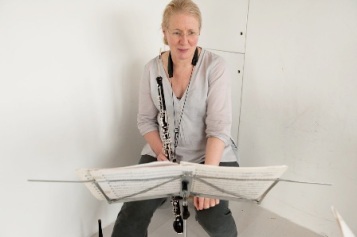 and also at Spitalfields.
They are all three experienced teachers and coaches.
They are due to record all of the original 19th century Viennese-Bohemian Oboe Trios by Wenth, Triebensee, Wranitsky, Krommer and Beethoven along with arrangements by James Horan and hopefully some new commissions. These recordings will go on their website for download purchasing.
They all play on Marigaux instruments.
For full details and the costs for hiring the Lonarc Oboe Trio please contact Judy Proctor at White Sound Music Management to discuss further.
Wh i t e  S o u n d  M u s i c  M a n a g e me n t ,   2 0 a  N e w  Q u e b e c  S t r e e t ,   L o n d o n   W 1 H 7 R Z
m 0 7 8 3 5 3 2 5 0 8 8     d 0 1 3 0 6 5 0 0 0 2 2      e w h i t e s o u n d m u s i c @ y a h o o . c o . u k
Lonarc Oboe Trio Repertoire (click for details)
Repertoire page
Programme
Bohemian Oboe Trios at the turn of the 19th century
Beethoven (1770-1827) Trio in C Major & Variations on 'La CiDarem La Mano' by Mozart
Krommer(1759-1831) Trio in F Major & Variations on a Theme by Pleyel
Wranitsky(1761-1820) Trio in C Major
Wenth(1745-1801) Divertimento in Bb Major, Variations on a Theme by Paisiello
Petite Serenade Concertante in F major
Triebensee(1772-1846) Trio in Fmajor, Trio in Bb Major, Trio in C Major
Variations on a Theme by Haydn from 'Symphony No 94'
Poessinger(1767-1827) Trio in Fmajor
20th Century UK Oboe Trios – to chose from
Sally Beamish newly commissioned Trio for Oboe, Oboe d'Amore, CorAnglais and Bass Oboe
Nicholas Blake (1949-69) – Suite op 6- Bagatelle – con spirito, Siciliana – andante, Rondino – allegro ritmico
James MacMillan (1965) - Intercession
Richard Leigh (1967) Kantelaride
John Lunn(1956) - Trio
Elizabeth Faulkner (1941) – Three Pieces
Neil Saunders (1918-95) – Trio for 2 CorAnglais and Oboe
James Horan (1966-) Variations on 'Carnival of Venice'
James Horan arrangements for Oboe Trio
J S Bach - Goldburg Variations - Aria, Variation 2, Variation 3 - canone all' Unisono, Variation 5, Variation 6 - canoneallaSecondo, Variation 9, Variation 12 - canoneallaQuarta, Variation 18 - canoneallaSesta, Variation 19, Variation 21 - canoneallaSettima, Variation 23, Aria
J S Bach – Five 3-part Inventions- No 5 in Eb major, No 12 in A major, No 9 in G minor, No 11 in G minor, No 15 in B minor
Telemann – Sonata in D Major – Vivace, Andante, Vivace
Mozart – Abduction from the Seraglio – Overture, He Who Has Found A Sweetheart, March! March!, With Tenderness and Coaxing, Long Live Bacchus!, O How I shall Triumph.
Elgar – Chanson du Matin, Salutd'Amore
Britten – Playful Staccatto
Delibes – BA ad Duet from opera 'Lakme'
Debussy – La Plus Que Lent
1920's Medley – I Can't Give You Anything But Love, It Had To Be You, Are You Lonesome Tonight?, Singin' In the Rain, Can't Help Lovin' Dat Man, Babyface, If You Knew Susie, Charleston
John Walton Bratten– Teddy Bear's Picnic
Also possible 'La Poule' by Rameau and some 'Tango' music by Piazolla
The information contained in these CVs is provided by the clients of MAS.
MAS takes no responsibility for their accuracy.