Ensembles Directory
Ensemble x.y
www.ensemblexy.com
https://www.facebook.com/ensemblex.y/
https://twitter.com/ensemblexdoty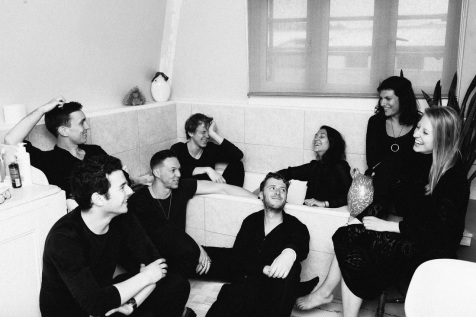 Ensemble x.y is a London based group of performers, composers and curators specializing in new music and contemporary performance practice. We have commissioned over 30 new works by UK and International composers since our founding in late 2014. Our most recent performances include appearances at KammerKlang, City University Summer Sounds Festival, the Waterloo Music festival, St John's Smith Square and St. Martin-in-the-Fields, and our members have performed with the RLPO, CBSO, Hallé Orchestra, London Sinfonietta, London Contemporary Orchestra, OAE, and the Ulysses Network. Our performers have extensive experience working with composers and have performed contemporary music around the world including venues such as the Barbican Centre, Philharmonie de Paris, Wigmore Hall, and Muziekgebouw Amsterdam.

Winner of the 2015 Nonclassical Battle of the Bands, Ensemble x.y were finalists of the Nachtklang Competition of the Musikfest Erzgebirge presented by and broadcast on Deutschlandradio Kultur. Since 2016 Ensemble x.y holds a residency at Kingston University, as well as having a fortnightly radio show, x.y FM, on Resonance Extra FM.

Ensemble x.y is under the artistic direction of its core members
Christine Buras, Alyson Frazier, Richard Hames, Joseph Havlat, Mayah Kadish, Elischa Kaminer, Oliver Pooley, Gwen Reed and Toby Thatcher.
Contact via MAS.

The information contained in these CVs is provided by the clients of MAS.
MAS takes no responsibility for their accuracy.