Ensembles Directory
Bella Tromba
Bella Tromba, a glamourous all-trumpet girl band, dedicated to exploring and expanding the instrument's potential... they play with ritzy sophisticationThe Guardian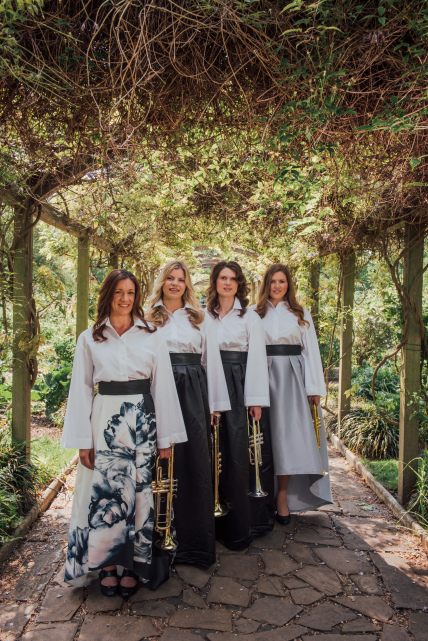 Bella Tromba, winners of the prestigious Park Lane Group Young Artists Award and Featured Artists for Making Music are one of the UK's leading chamber ensembles. Their concert repertoire includes Classical and Jazz repertoire, with a focus on music written especially for the ensemble.
The quartet has performed across the UK and broadcast for Classic FM and Radio 3. International concert tours include Poland, Germany and Canada.
The ensemble is managed by Jo Harris who can be contacted through MAS.
Visit
www.bellatromba.com
for current news
Visit
YouTube
for Bella Tromba videos

Believed to be the only quartet of its kind in the UK, the group of ladies, presented a showcase of talent.

Harrogate Advertiser


An absolutely fantastic opportunity to hear professional musicians and new works of music.

Winchcombe School, Cheltenham

Each member of Bella Tromba was able to engage the audience with their superb musicianship.

Newick House School, West Sussex
The information contained in these CVs is provided by the clients of MAS.
MAS takes no responsibility for their accuracy.