Ensembles Directory
Antara Duo


Antara Duo


Thomas Hancox and Rachel Wick started playing together in 2007, when they met while studying at St Peter's College, University of Oxford. They are now much in demand throughout the country, with performances at the Cheltenham and St Davids festivals, and in venues including the Wigmore Hall, Colston Hall, Kensington Palace, Penshurst Place, and Lauderdale House. They have also been guest artists on cruises for P&O and Fred. Olsen.
Beyond their recital work, they work for Live Music Now, a charity that brings live music to those who would otherwise rarely, if ever, experience it, and also give educational performances for CAVATINA Chamber Music Trust and Wigmore Hall.
Last season, Thomas and Rachel commissioned and premiered a work by Robert Saxton, kindly funded by the PRS for Music Foundation and the RVW Trust.
For more information, please visit www.antaraduo.co.uk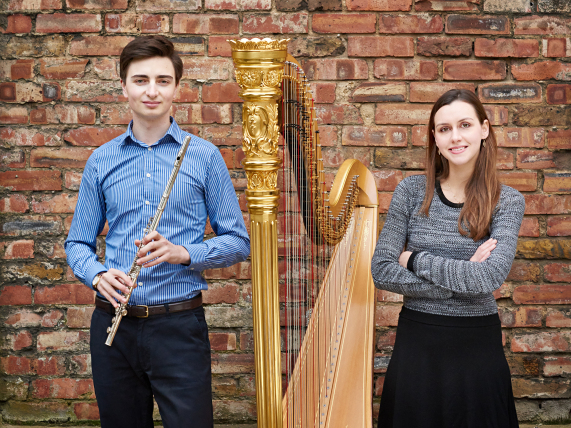 The information contained in these CVs is provided by the clients of MAS.
MAS takes no responsibility for their accuracy.