Jan Winstone
Piano (Keyboard Connection)
Instruments taught:
Piano, Vocal coaching, Aural, Theory
Areas taught in:
Marlborough area
Teaching venue:
Her home studio, Home visits considered
Charges:
Beginner - Grade 3 (up to and including Grade 3 or equivalent standard): £39.00 per hour / £19.50 per 30 minute lesson
Post Grade 3 - Grade 6 (up to and including Grade 6 or equivalent standard):  £47.00 per hour / £23.50 per 30 minute lesson
Post Grade 6, Grades 7, 8 and Diploma or equivalent levels:  £54.00 per hour
All home visits need to be negotiated.
Ability and age range taught:
All considered, including adult
DBS certifiedBrief summary of teaching qualifications/experience:Visiting consultant
Marlborough College (Present)
Senior Lecturer Musical Theatre
(Musical Direction)
University of Chichester
(2012-15)
Associate Lecturer University of Chichester (2009-12)
University of Gothenburg
graduate productions See What I Wanna See (2009); Hello Again (2008)
Royal Opera House
education projects (2008-12)
English National Opera Bayliss Programmes
(2004-12)
London Symphony Orchestra
community and education projects (2005-12)
British Youth Music Theatre UK
(2007 to present)
MT4UTH
(Belfast 2009)
Summer Schools including Ardingly International Music School, East Anglia Summer Music, Colla Voce
Private teaching and coaching practice
To send a teaching enquiry to this player, please call or email us
The information contained in this advert is provided by the client of MAS.
MAS takes no responsibility for its accuracy.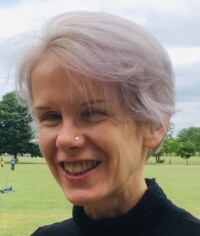 Instruments
Piano (Keyboard Connection), Keyboards, Musical Director, Piano, Synthesizer