Katy Whittle (neé Sharpe)
Cello
Instruments taught:
Cello - beginner to advanced level
Piano - up to Grade 5 standard
 
Areas taught in: Reading, Berks, RG5
 
Teaching venue: I teach at home in my music room
 
Charges: £35 an hour for cello, £30 an hour for piano
 
Ability and age range taught: from beginners to advanced, all ages
 
DBS certified: Yes
 
Brief summary of teaching qualifications/experience:
My performance degree from the Royal Northern College of Music is on cello and I have my Grade 8 ABRSM piano. As part of our degree we took part in pedagogy workshops each week during our 3rd year. I have been teaching the cello since 2006 and started teaching the piano in 2011. I have worked for various music services including Slough Music Service and Berkshire Maestros. Many of my students have been young children but I presently have a number of adult students. My main aim is to enthuse my students about music and the instrument they are learning. If they want to take ABRSM exams that is fine – I have prepared students for these if they want to but it is not obligatory! I believe that music is fun and should always stay that way for people who seek to enjoy it.
The information contained in this advert is provided by the client of MAS.
MAS takes no responsibility for its accuracy.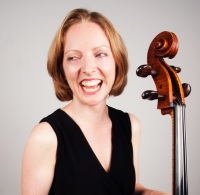 Instruments
Cello