Book this PlayerBack to Search
Vicci Wardman
Viola
Vicci Wardman has held Principal Viola positions with the Philharmonia, Royal Philharmonic and Royal Liverpool Philharmonic Orchestras and was for many years Principal Viola of the John Wilson Orchestra. Whilst a member of the Philharmonia, Vicci appeared several times a a soloist. As a freelance musician, she has been guest Principal Viola many times with other UK orchestras, including the London Symphony Orchestra, London Sinfonietta, the London Philharmonic, BBC Philharmonic and the Halle Orchestra.
Currently a member of the Pixels ensemble, Vicci has enjoyed a long career in chamber music. She was a founder member of the Sorrel Quartet, whose various recordings and performances received numerous awards both in the UK and internationally. Vicci later joined the Eroica Quartet, whose interest in authentic performance led to many concerts and masterclasses both at home and abroad. She has appeared as a regular guest chamber musician with the Allegri Quartet, Psappha and the Nash Ensemble.
Vicci is also busy as a session musician, performing on many tv, film and pop soundtracks. She has appeared as soloist on film scores by various illustrious film composers including James Newton Howard, James Horner, Thomas Newton, Steven Price and Enio Morricone.
As a viola teacher, Vicci has been a senior tutor at the Royal Northern College of music for 18 years, and taught for several years at Chetham's School of Manchester. She also has a private practice in Greater Manchester.  
The information contained in this CV is provided by the client of MAS.
MAS takes no responsibility for its accuracy.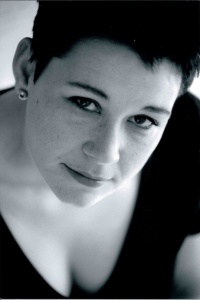 Instruments
Viola