Julia Staniforth
Bassoon
Instruments taught: Bassoon
Area taught in: Greenwich/South East London
Venue: Flexible
Fees: £20 per half hour
Ability and age ranges taught: beginner to diploma. 7 - adult
DBS Certified - Yes, on the update service


Currently teaches at the Centre for Young Musicians and City of London School for Girls
Orchestral and Chamber music coaching experience.
To send a teaching enquiry to this player, please call or email us
The information contained in this advert is provided by the client of MAS.
MAS takes no responsibility for its accuracy.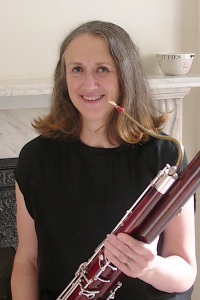 Instruments
Bassoon