Rita Schindler
Harp
Instruments taught: Pedal and Celtic Harp

Areas taught in: Birmingham, Leicester (both within 20miles radius)

Teaching venue: Teacher's home, Student's home, Leicestershire Music Hub

Charges: £30/at Teacher's home, £32/at Student's home

Ability and age range taught: beginner to undergraduate level

DBS certified: Yes

Brief summary of teaching qualifications/experience:

2014/15 - Junior Fellow at Birmingham Conservatoire, where I was a support teacher for the undergraduates, assisting prof. Catherine White
2009, November – present  Leicestershire Arts in Education – Knighton Fields Centre, Leicester  Position: pedal- and celtic harp teacher
2009, June – 2010 September  Leicester Grammar School, Great Glen, Leicester  Position: celtic harp teacher
2009, April – 2012, October  Milton Keynes Music Service – Simpson, Milton Keynes  Position: pedal- and celtic harp teacher

Rita is an experienced harp teacher, teaching both Celtic and pedal harp to young children and adults alike. Currently, Rita is teaching privately at her home in Birmingham and holds harp teaching position with Leicestershire Arts' in Education.


"Teaching is a very important and enriching part of my life. I prepare my students for the Trinity-Guildhall and Associated Board graded music examinations. Through a variety of subjects, my harp lessons also involve the study of music theory and musicianship, which helps my pupils not just to be able to play the harp, but to become well-rounded musicians and aim to provide a comprehensive education that will enhance the learners understanding of bigger musical context. I like keeping my lessons fun and productive at the same time by encouraging parents to attend lessons, so they can learn with their child and guide them during their practice. No two children learn the same. Teaching young learners has a great sense of responsibility, and I wish to provide them a solid foundation of musical education, which they can build on in their later studies."

To send a teaching enquiry to this player, please call or email us

The information contained in this advert is provided by the client of MAS.
MAS takes no responsibility for its accuracy.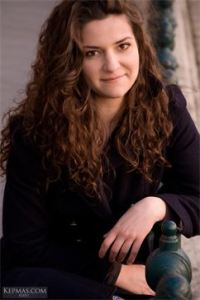 Instruments
Harp