Eve Kennedy
Violin
Instruments taught: Violin, Viola, music theory
Areas taught in: Oxford, North London
Teaching venue: Student's home
Charges: £35 per hour
Ability and age range taught: All abilities, aged 6/7 years and above.
DBS certified: Yes

Brief summary of teaching qualifications/experience: Violin and Viola teacher at Headington School, Oxford, appointed in 2017. Private teacher since 2014. Experienced in preparing students for music festival competitions, ABRSM examinations from Grades 1 to 8, as well as school performances and auditions.
To send a teaching enquiry to this player, please call or email us
The information contained in this advert is provided by the client of MAS.
MAS takes no responsibility for its accuracy.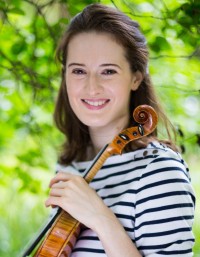 Instruments
Violin