Melissa Favell-Wright
Double Bass
Instrument taught:
Double Bass
Areas taught in:
Bedford  
Teaching venue:
Teacher's home (MK41)
Charges:
£40 per hour 
Ability and age range taught:
All ages and abilities
DBS certified:
Yes
Brief summary of teaching qualifications/experience:
I have taught privately and in schools for the past 20 years. I have a music degree from Colchester Institute and a Post-Graduate Diploma from the Royal College of Music. My teaching experience includes giving individual and group lessons, coaching double bass sections, whole-class primary school teaching, Early Years sessions, musicianship and aural classes and directing ensembles. Exam preparation available for both ABRSM and Trinity. 100% pass rate. 30 and 45 minute lessons are also an option.
To send a teaching enquiry to this player, please call or email us
The information contained in this advert is provided by the client of MAS.
MAS takes no responsibility for its accuracy.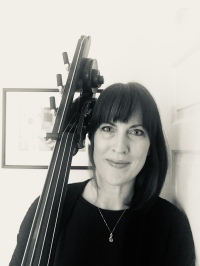 Instruments
Double Bass
Ensembles
Trilogy Strings