Carys Evans
Horn
Instruments taught: French Horn, Natural Horn, Piano, Music Theory

Areas taught in: London, Surrey (Kingston, New Malden etc)

Teaching venue: Student's home or my home (except piano)

Charges: £35ph if student travels to me, + £10ph travel

Ability and age range taught: All ages, any standard horns, up to Grade 8 piano and theory

CRB certified: Yes

Brief summary of teaching qualifications/experience:
2011 – present     Private Piano Teacher, Horn Teacher and Music Theory Teacher
2010 – 2011          Volunteer placement at the Royal School for the Deaf and Communication Disorders (the Seashell Trust) in South Manchester. 
2012 –present      Staff for the National Children's Orchestra
2013                       Deputy Piano Teacher at the Square School, Notting Hill


To send a teaching enquiry to this player, please call or email us
The information contained in this advert is provided by the client of MAS.
MAS takes no responsibility for its accuracy.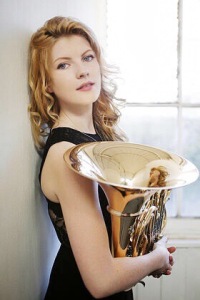 Instruments
Horn