Michael Elderkin
Bassoon
Instrument(s) taught: Bassoon, Reed Making
Areas taught in: Classical
Teaching venue (teacher's home, student's home etc.): Student's home, Zoom/Skype

Charges: £45/hour
Ability and age range taught: Any age and ability, including all grades.

DBS certified? No
Summary of teaching qualifications/experience:
"Since 2012, I have run a successful studio of bassoonists both in the United States and the United Kingdom (since 2017). The students who I have instructed have gone on to win places in regional orchestras and bands as well as places in top music institutions. I have worked with various levels of players, from starting pupils on the bassoon all the way up to university students and semi-professionals. In addition to teaching lessons, I also teach reed making from scratch."
 To send a teaching enquiry to this player, please call or email us
The information contained in this advert is provided by the client of MAS.
MAS takes no responsibility for its accuracy.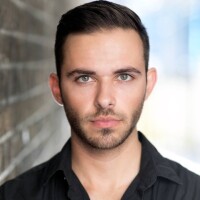 Instruments
Bassoon, Composer, Contrabassoon, Copyist, Orchestrator, Remote Recording