Elizabeth Cooney
Violin
Instruments taught
: Violin
Areas taught in
: Farnham
Teaching venue:
at home
Charges
: £40ph
Ability and age range taught:
beginners to advanced, all ages
DBS certified
: Yes
Brief summary of teaching qualifications/experience:.
Professor of violin at Royal Irish Academy of Music
Teaching assistant to Itzhak Rashkovsky at RCM, London
Elizabeth teaches violin at Bedales Senior School, Hampshire.
Private teaching practice
To send a teaching enquiry to this player, please call or email us
The information contained in this advert is provided by the client of MAS.
MAS takes no responsibility for its accuracy.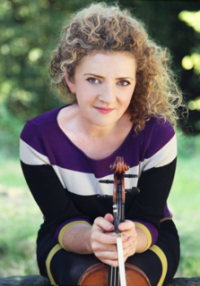 Instruments
Violin, Irish Folk Fiddle
Ensembles
Dorette Violin and Harp Duo