Christiana Campbell
Violin
Instrument: taught: Violin and Piano
 
Areas taught in: London: Herne Hill SE24, Dulwich and Brixton
 
Teaching venue: My home and student's homes
 
Charges: £25 for 30 min, £32.50 for 45min and £40 per hour
 
Ability and age range taught: ability beginner to beyond grade 8. Age 5 upwards including adult learners.
 
DBS certified:  Yes
 
Brief summary of teaching qualifications/experience:
I've been teaching for ten years and currently work with nearly 50 students a week: privately and in two schools in the London area. I have an LTCL diploma in instrumental teaching with Distinction and have had much success with preparing pupils for Grade exams, concerts and GCSE recitals. I am very versatile and like to change my approach depending on the pupils needs.
To send a teaching enquiry to this player, please call or email us
The information contained in this advert is provided by the client of MAS.
MAS takes no responsibility for its accuracy.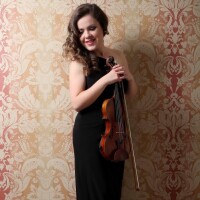 Instruments
Violin