Emanuela Buta
Violin
Instrument taught:
Violin
Teaching venue:
My home (BR5, South East London) or student home when nearby.
Central London is also a possibility, please contact me to discuss on emanuelabuta@hotmail.com
Charges:
£40/per hour (first consultation free lesson 30 mins available).
Age and abilities:
All ages welcome. Beginners, Intermediate and Advanced.
Teaching Qualification:
Royal Academy of Music LRAM Teaching Diploma.
Teaching experience:

    Violin Tutor and Chamber Music coach at
    Royal Welsh College of Music and Drama Junior Department from 2008.
    Chamber Music Coach at Junior Guildhall from January 2014
    Pro Corda National Chamber Music School for Young String Players on the Preparatory,Primary, Juniors and Senior courses.
    Assisting teacher at Yehudi Menuhin Schoolin May/June 2009
    Teaching observation at Junior RAM in 2007-2008.
To send a teaching enquiry to this player, please call or email us
The information contained in this advert is provided by the client of MAS.
MAS takes no responsibility for its accuracy.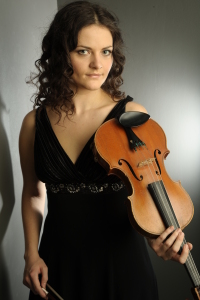 Instruments
Violin