Emme Bains
Flute
Instrument taught:
Flute

Areas taught in:
London - Central, South and West
Oxfordshire

Teaching venue:
Teachers home (Ealing and West Oxfordshire)
Sometimes possible to teach at student's home, depending on location

Charges:
£40 per hour
£30 per 45 minutes
£20 per 30 minutes

Ability and age range taught:
Complete beginners to advanced students (those preparing for diplomas and entrance exams).
Wide age range taught; young children to adults

CRB certified:
Yes, from all schools where I currently teach.

Brief summary of teaching qualifications/experience:
I currently teach within four private schools; Broomfield House Preparatory School in Kew, Abingdon Independent School, Oxfordshire, St Hugh's Preparatory School and Ferndale Preparatory School, Oxfordshire.
I have also taught privately for the last nine years; consistently entering pupils with successful ABRSM exam results.

I have experience teaching one on one, in small groups, and whole classes, and have been one of the woodwind tutors for the BBC Philharmonic's family orchestra projects over the past two years.
To send a teaching enquiry to this player, please call or email us
The information contained in this advert is provided by the client of MAS.
MAS takes no responsibility for its accuracy.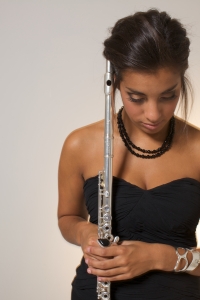 Instruments
Flute, Alto Flute, Bass Flute, Ethnic Flutes, Piccolo