Book this PlayerBack to Search
Toby Deller
Viola
Versatile orchestral and chamber musician with a wide orchestral repertoire. As principal viola with the Dartington Festival Orchestra, he has worked with numerous acclaimed conductors including Diego Masson, Sian Edwards, Ilan Volkov, John Carewe, Pierre-André Valade and Sir Charles Mackerras.
Orchestral: trial
Royal Scottish National Orchestra (rank and file)
Orchestral: freelance/extra
Bath Philharmonia
Brandenburg Sinfonia
Camerata of London
Dartington Festival Orchestra (principal)
English Concert Orchestra
English Festival Orchestra
Guildford Philharmonic Orchestra
Hokusai Chamber Orchestra
London Concert Orchestra
National Symphony Orchestra
Orchestra of St Paul's
Orchestra of the Swan
Oxford Philomusica
Sinfonia ViVA
Southern Sinfonia
Worthing Symphony Orchestra
plus: numerous choral societies, local orchestras

Orchestral: repertoire
Includes all core symphonic repertoire, major concertos and choral works with orchestra, numerous operas and a substantial amount of contemporary orchestral music.
For a full list:
https://violadodio.wordpress.com/orchestral
Orchestral: recording
Sessions for Isobel Griffiths/Gavyn Wright and National Symphony Orchestra

Chamber/solo
Harmonie du Soir: mezzo-soprano, viola, piano
Meteors Ensemble: violin, viola, piano
Commission: Peter Nagle,
Le tombeaude Feldman
Training
Private viola tuition from Rusen Gunes and David Curtis
The information contained in this CV is provided by the client of MAS.
MAS takes no responsibility for its accuracy.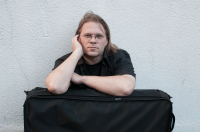 Instruments
Viola