Ensembles Directory
Ensemble x.y
www.ensemblexy.com
https://www.facebook.com/ensemblex.y/
https://twitter.com/ensemblexdoty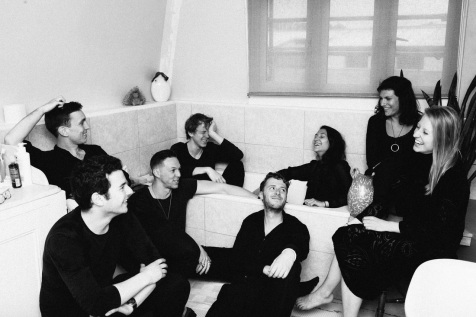 Ensemble x.y is a contemporary ensemble that commissions and performs new music in a flexible lineup. Run without traditional roles or hierarchies, Ensemble x.y develops its thematically-charged programmes according to the taste and interest of its core players and is staunchly committed to pushing the collaborative capabilities of and boundaries between resident composers and instrumentalists. The ensemble's flexibility in form and personnel allows members to actively experiment with new sounds, aesthetics, and performance options to create compelling new works.

2017: Performances/residencies at St John's Smith Square, St Martin-in-the-Fields, Spitalfields Music Festival, Waterloo Festival, City University Summer Sounds Festival, Kingston University. 

2016:  Prize Winner Nachtklang (Musikfest Erzgebirge), ensemble in residence at HAASfest Armenia, Winner NONCLASSICAL Battle of the Bands. Performances at CalArts (Los Angeles), Brunel Museum, the Hague.
The information contained in these CVs is provided by the clients of MAS.
MAS takes no responsibility for their accuracy.