Maria Swiadek (nee Niedbala)
Viola
Instruments taught: violin, viola

Areas taught in: New Malden, Kingston, Putney, Wimbledon, Richmond

Teaching venue: student's home

Charges: £20 per 30 mins, £35 per 60 mins lesson

Ability and age range taught: violin up to grade 8, viola any level; all ages (my youngest student was 4, oldest 50+)
CRB certificate: Yes

Brief summary of teaching qualifications/experience: I don't have teaching qualifications, but I have been teaching for about 5 years. I have experience working with both little children and adults. I have been prepering students for both Trinity and ABRSM exams.

To send a teaching enquiry to this player, please call or email us
The information contained in this advert is provided by the client of MAS.
MAS takes no responsibility for its accuracy.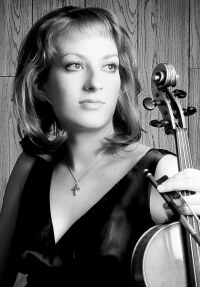 Instruments
Viola