Alexander Verster
Double Bass
Instruments taught: Double Bass, Bass Guitar

Areas taught in: London Zones 1-6
Teaching venue: Teacher's home or student's home.
Charges: £28 per half hour, £38 per hour.
Ability and age range taught: Ages 8+. Beginner to advanced.
DBS certified

Brief summary of teaching qualifications/experience:
Private students of ages 10 – 21 since 2009, half on bass guitar, the rest on double bass and drum set.
Have also coached group sessions of 3-6 players of high school age in jazz rhythm section workshops
and classical double bass sectionals.
To send a teaching enquiry to this player, please call or email us
The information contained in this advert is provided by the client of MAS.
MAS takes no responsibility for its accuracy.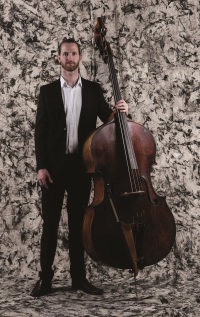 Instruments
Double Bass, Baroque Double Bass