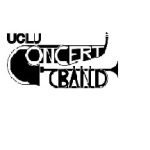 Conductor position for UCL Concert Band
Sunday 29th October 2017

Advertising: Conductor position for UCL Concert BandApplication deadline:
10th November, 1pm.
Interview day and location:
14th November, on UCL premises.
Audition day and location:
16th November, 7-9 pm, at the Bloomsbury Theatre. You will be invited to the audition if you are successful at your interview.
UCL Concert Band was formed in the 2006-07 academic year as part of the larger UCL Music Society. Since its creation the concert band has grown to be one of the most successful and diverse groups within the society, with regular participation of around 50 members. The band performs two concerts per year, participates in the National Concert Band Festival and in collaborative events with other bands, as well as maintaining a busy social calendar. The group is entirely un-auditioned and performs a wide range of repertoire from film and TV arrangements to contemporary wind band repertoire.
Job description:
The successful candidate will be responsible for:
Taking the band in rehearsals every Thursday evening  from 11th January 2018 to 22nd March 2018. The rehearsals will take place from 7 to 9 pm at the UCL main Bloomsbury Campus
Conducting the band in its winter concert, at the National Concert Band Festival, in the spring concert, and potentially in other performances to be agreed with the managers.
Advising and working with the concert band managers on repertoire selection, planning of concerts, and general organisation of the band.
Promoting the long-term development of the concert band:
- Increase the library with good quality music;
- Help raise the profile of the band;
- Encourage links with other wind bands;
- Improve concert opportunities.
Helping the managers to find suitable people to fill gaps in the band for performances when necessary.


Person specification:
We are looking for a person who
•    Essential requirements:
-    Has some experience of conducting ensembles.
-    Is a good group leader.
-    Is enthusiastic, friendly and approachable.
-    Has good organisational and communication skills.
-    Is available for all the rehearsals advertised.
•    Desirable requirements:
-    Has experience with working with university groups.
-    Has a good knowledge of wind and brass repertoire.
-    Is a proficient instrumental player who has experience playing in a range of instrumental groups.
Remuneration details:
To be negotiated with the concert band managers but will not exceed £40 per rehearsal and £80 per concert.
To apply:
Please send your CV and a brief covering letter of no more than 500 words detailing why you think you would be a good person for the job to concertband@uclmusicsociety.co.uk by 10th November at 1 pm.