Book this PlayerBack to Search
Anna Stokes
Flute
ORCHESTRAL EXPERIENCE


London Philharmonic Orchestra                     
London Concert Orchestra                                   
Bournemouth Symphony Orchestra                 
BBC Concert Orchestra                         
Royal Scottish National Orchestra                    
Northern Sinfonia    

Britten Sinfonia                      
Arts Symphonic                            
London Serenata          
La Folia

National Theatre Orchestra for Tori Amos (Light Princess)    
London Conducting Workshop Orchestra                
Bath Philharmonia                        
Brandenburg Sinfonia                        
Aled Jones UK Tour                         
Arts Symphonic (Russell Watson UK Tour 2011 / 12)        New Professionals Orchestra                     
Orpheus Sinfonia                            
Guildford Philharmonic Orchestra                     
The Apollo Chamber Orchestra                    
The Amici Chamber Orchestra                     
National Youth Ballet Sinfonia - Sadlers Wells            
London Philharmonic Orchestra "Future Firsts" Scheme      

(2nd Flute extra work)
(2nd flute extra work)
(2nd Flute/ picc extra work)
(2nd Flute & Piccolo extra work)
(2nd Flute extra work)
(2nd Flute extra work)
(2nd Flute extra work)
(Principal Flute)
(Principal Flute)
(2nd Flute extra work)
(Principal Flute – Sept 13'-Feb 14')
(Principal Flute)
(Principal Flute extra work)
(2nd flute extra work)
(Flute)
(Principal Flute)
(Principal Flute / 2nd Flute)
(Principal Flute 2005-2008)
(2nd Flute/Piccolo extra work)
(2nd Flute – extra work)
(Principal Flute extra work)
(Principal Flute / 2nd Flute)
(Oct 06 – July 07)

RECORDING AND SESSION WORK
General Session work  


'Luminance' CD






Emanuel Ensemble    


Ittai Shapira                       


Tori Amos       

Aled Jones       




Russell Watson                     


Russell Watson                       

Celeste       

Libera       

Camilla Kerslake   

Isabel 'The Choirgirl'   

Beverley Knight



Carly Paoli

Deutsche Grammophon, Decca, EMI, Universal, Demon Records, Mercury & Sony
(Champs Hill – Released 2014) 'Luminance' Flute Solo & Duo Piano CD Recording with flautist, Lisa Friend
Classic FM CD of the Week (Jan 2014)
David Mellor CD of the Week' (Mail on Sunday),
Aired on BBC Radio 3, BBC London, BBC Radio 2, Classic FM & RTE Lyric FM

Debut CD 2011 (Champs Hill Records) with Louisa Tuck & John Reid(Flute, Cello & Piano)

'Conceirto Latino' – London Serenata CD (Principal Flute) (Champs Hill Records)

'Light Princess' CD (Release 2015)

Commercial CD Recordings (Aled's Christmas Album, Forever) (DMG TV)
UK Tour around all major concert halls  - (Flute, String Quartet, Piano & Guitar)

DVD Recording live at the Albert Hall  / UK Tour (Principal Flute) Arts Symphonic

Russell Watson Anthems CD (Sony)

Celeste CD Recording (Decca)

Libera The Christmas Album CD (EMI Classics)

Commercial CD (Mercury) / Video / Showcase & Concerts

Commercial CD (Decca)

TV Recording - played for Aled Jones, Beverley Knight & Paul Carrack for a Christmas TV special on BBC1 'Songs of Praise' (2010)

Recording session at Abbey Road with Arts Symphonic and Carly Paoli

SOLO & CHAMBER EXPERIENCE

Flute Duo & Piano UK Performances with flautist, Lisa Friend + Luminance' (Champs Hill) Recording 2014 aired on radio in 2014 - Classic FM, BBC Radio 3 Live on 'In Tune', Live on BBC London, BBC Radio 2, Classic FM & RTE Lyric FM
Emanuel Ensemble  - (Flute, Cello & Piano trio / Flute & Strings)
Emanuel Ensemble Debut CD Release (2011) – Solo & Chamber works for flute, cello & piano
- Champs Hill Records
Purcell Room Debut 
Wigmore Hall Debut
Conway Hall
St-Martin-In-The-Field Recitals
Leeds International Concert Series
Cadogan Hall
Various concert societies around the UK
Qatar Foundation Concert Series flute & piano recital in Doha
Flute/Piano Duo – Numerous recitals in the UK & Abroad
Sir James Galway International Masterclass 08, 07 & 06 selected participant
Solo performances with orchestra including works by: -
J.S Bach, Chaminade, Mozart, Quantz, Reinecke & Rouse
Cheltenham International Music Festival - Performances of my compositions

PRIZES, SCHOLARSHIPS & SPONSORSHIP 

Marc Rich Foundation Flute Scholarship for Artistic Achievement 2008
3rd Prize in the Haynes International Flute Competition 2007, Boston – USA
Prize Winner in the Sir James Galway International Masterclass 2007
Selected participant for the Galway International Masterclass 2006, 2007 & 2008
Solti Foundation Award    
Wilfrid Brown Duo Prize         
EMI Sound Foundation Award,
Foundation for Sports & the Arts Grant

OTHER

The Friend International Flute Academy
– Teaching Assistant (2010 – Present)

Masterclasses & Workshops
in Qatar, Hong Kong & the UK

PA to violinist, Rodney Friend –
Cambridge International String Academy
OTHER TEACHERS & COACHING

Anna has also received coaching from flautists including Sir James Galway, Paul Edmund Davies, Celia Chambers, Michael Cox, Susan Thomas, Kenneth Smith, the late Sebastian Bell and composers Edwin Roxburgh, the late Nicholas Maw and Jindrich Feld. 

EDUCATION
Royal College of Music, London – BMus(Hons) degree – 1st Class Honours
Foundation Scholar studying flute with Susan Milan & piccolo with Stewart McIlwham

Purcell School Scholar studying with Anna Pope


DoB                   31/10/1981        
Nationality         British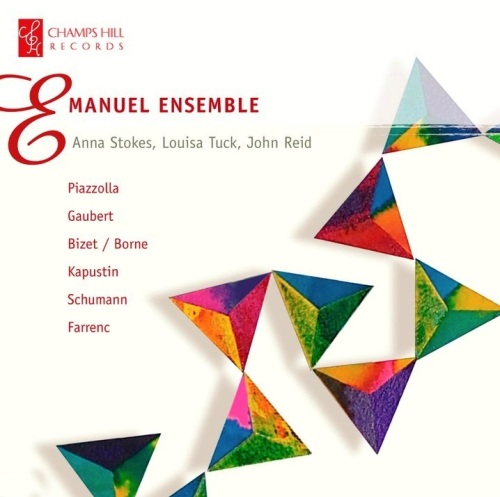 The information contained in this CV is provided by the client of MAS.
MAS takes no responsibility for its accuracy.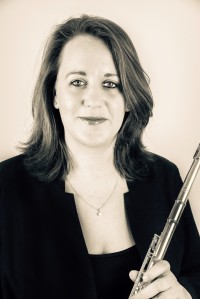 Instruments
Flute, Alto Flute, Piccolo