Book this PlayerBack to Search
Charis Jenson
Violin
John Wilson Orchestra (Guest Co-Principal 2nd / Guest Principal 2nd)

BBC Scottish Symphony Orchestra - Guest No. 2

RTE Concert Orchestra - Guest No.2


Ulster Orchestra - Guest Principal 2nd

Bournemouth Symphony Orchestra - Guest No.2 2nd Violin

COOL Music and LMO

Aurora Orchestra


Neue Philharmonie Frankfurt

London Chamber Orchestra

London Contemporary Orchestra

Oxford Philharmonic Orchestra


Orchestra of St Pauls

Dmitri Ensemble

Brandenburg Sinfonia

Arensky Chamber Orchestra

Nevill Holt Opera


Winslow Hall Opera (Leader, 2016)
Training
Philharmonia Orchestra, Martin Musical, Buckingham Palace (2012)

RCM Symphony and Opera Orchestras – incl Leader and Principal 2nd

National Youth Orchestra of Great Britain – Co-Leader
CHAMBER

Rottweil Sommersprossen Musikfestival 2017 and 2016– Brahms Sextets with Matthias Lingenfelder, Hariolf Schlichtig, Hiyoli Tagawa, Johannes Goritzki and Kirsten Jenson
Project Instrumental, Leader - incl Cello Unwrapped Festival, Kings Place with Hauschka and Nicolas Altstaedt: Lost, March 2017; and Late Shift at National Portrait Gallery
Recitals with the Alke Quartet, October/ November 2017
Piano trio recitals in Mainz, Germany with Uwe Zeutzheim and Kirsten Jenson
Aurora Orchestra, Solo Vln 2, Royal Opera House on Tour, Matt Rogers The Virtues of Things 2015
Brahms Double Concerto Op. 102 with Bristol Metropolitan Orchestra Nov 2015, and Cambridge Sinfonietta March 2014
'Sensing Spaces' at Royal Academy Of Art and recorded for BBC Radio 3
Pol/Anglo Duo – London Chamber Music Society, King's Place 
BBC Proms 2010, Proms Plus concert, broadcast live on BBC Radio 3 (Leader)
String quartet sessions, BBC, Sony, Clive Christian Perfumes 
Recitals – Inc. Wigmore Hall, Cadogan Hall, Clarence House, National Gallery
The Cavell Quartet (Formerly The Delphinia Quartet, 2005 - 2009):
RCM String Players of the Year - Wigmore Hall

Cavatina Trust Recital - King's Place

Trondheim International Chamber Music Festival - Gabo Takasc-Nagy

London International String Quartet Symposium -




RAM: Marc Johnson * Andras Keller * Christoph Richter * Thomas Riebl

Pro Corda 'Musical Encounters' -

The Brodsky Quartet * Endellion Quartet * Wihan Quartet
  EDUCATION/ OUTREACH
Choir of London bursary scheme (2014 – present)

Royal College of Music, RCM Sparks (2009)
 AWARDS
 

Musicians Benevolent Fund Award (2009, 2011)

Countess of Munster Musical Trust Award (2009)

 

Helen Just and Susan Connell Prize for Chamber Music (2007, 2008)

South Square Trust

Marylebone Education Fund
 ·        Royal College of Music Scholarships:

Sir Roger and Lady Stephanie Carr (Art Dip)

Leverhulme Orchestral Mentorship Award (MPerf)

 

ABRSM (BMus)
 
 QUALIFICATIONS
 ·         Royal College of Music:       Artist Diploma (July 2012)
                                          

Masters in Performance, Dist. (July 2011)

                                               

                                                                     

Bachelor of Music, 1st Class Honours (July 2009)
PROFESSORS
Maciej Rakowski & Yossi Zivoni
The information contained in this CV is provided by the client of MAS.
MAS takes no responsibility for its accuracy.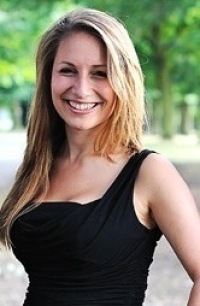 Instruments
Violin